Ka'm-t'em Scholarship
Royalties from Ka'm-t'em: A Journey Toward Healing are directed to a scholarship fund or contributors can donate to the fund directly at www.hafoundation.org/Ka'm-t'em.
This scholarship is for California Indigenous students with a path to contribute, protect, and advocate for Indigenous knowledge such as language, sacred sites, burial grounds and inherent rights.
Applicants must be:
1. ) Indigenous to California,
2. ) an undergraduate or graduate student, and
3. ) an advocate, protector, and/or contributor to Indigenous knowledge
This scholarship is for the 2021-2022 academic year. The deadline to apply is March 15, 2021. Applicants can apply at www.hafoundation.org/Grants-Scholarships/Scholarships-Apply-Now.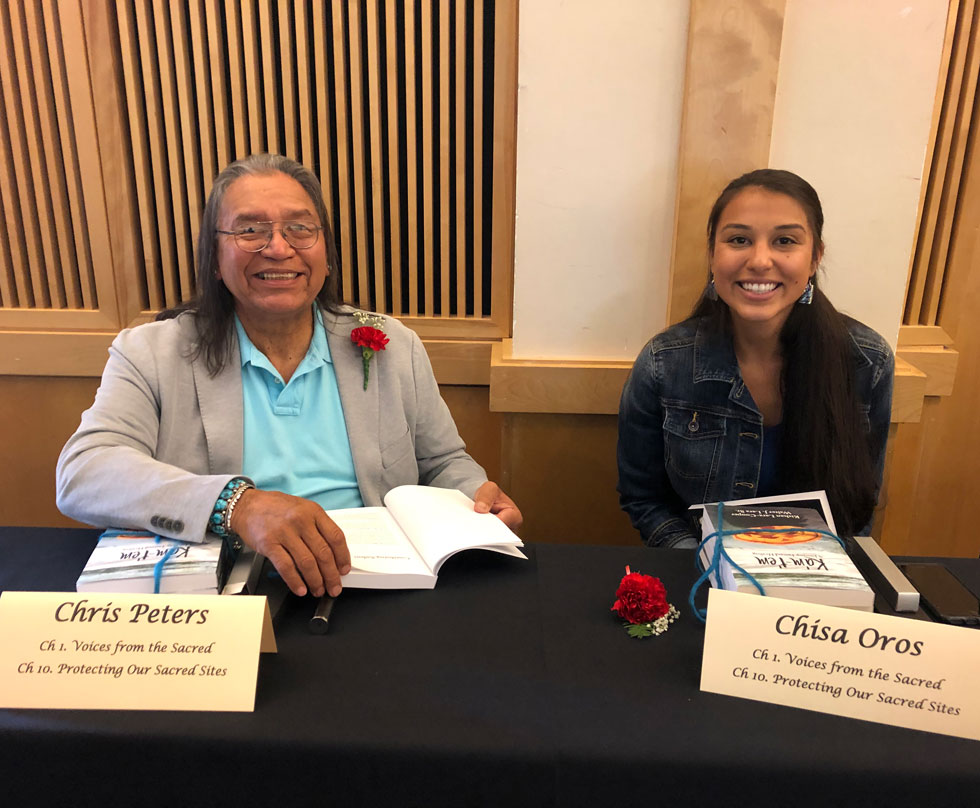 2020-2021 Ka'm-t'em Scholars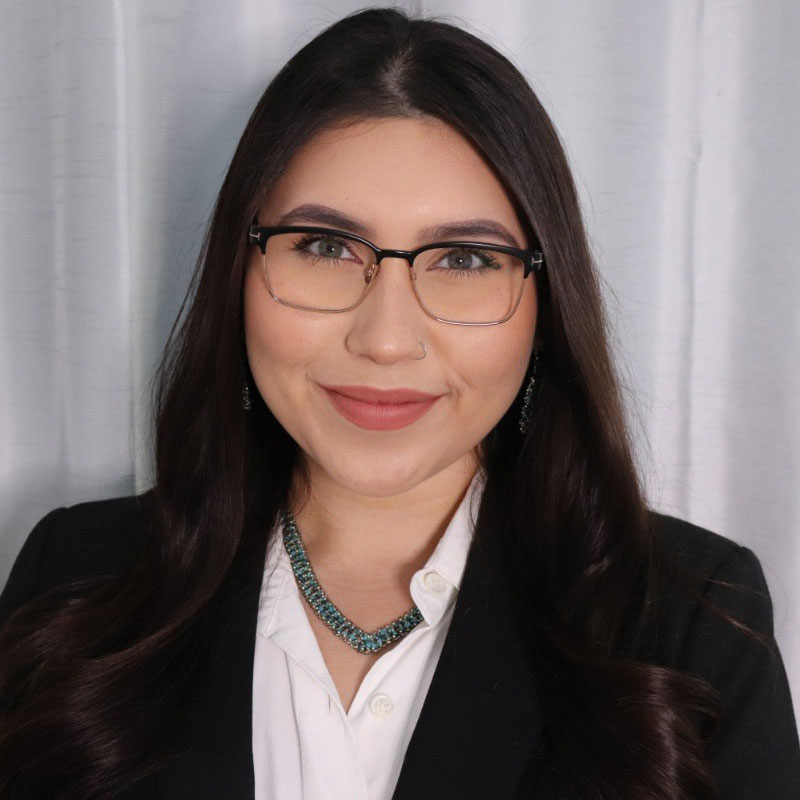 Vivian Vega
Cloverdale Rancheria Band of Pomo Indians
UC Davis Medical School
"My inspiration to become a physician is highly driven by my desire and passion to serve my community and increase representation of my Native community in the health field. Through this journey, I hope to inspire and assist Native youth to follow their dreams by setting a positive example for them… This path that I walk is not only for myself, but it is to honor my ancestors as well. For generations my ancestors fought to survive the three waves of genocide that hit California. Their fight to live and resist colonization made it possible for me to be here today. Despite the survival of my community we still face disproportionate rates of health problems that are tied to colonization…Despite these issues stacked against my community, issues that are rooted in colonial violence, my community continues to thrive and work towards healing from the trauma of colonization… I know that in order to make a positive impact in my community I have to complete my path and become a doctor that will help my community heal."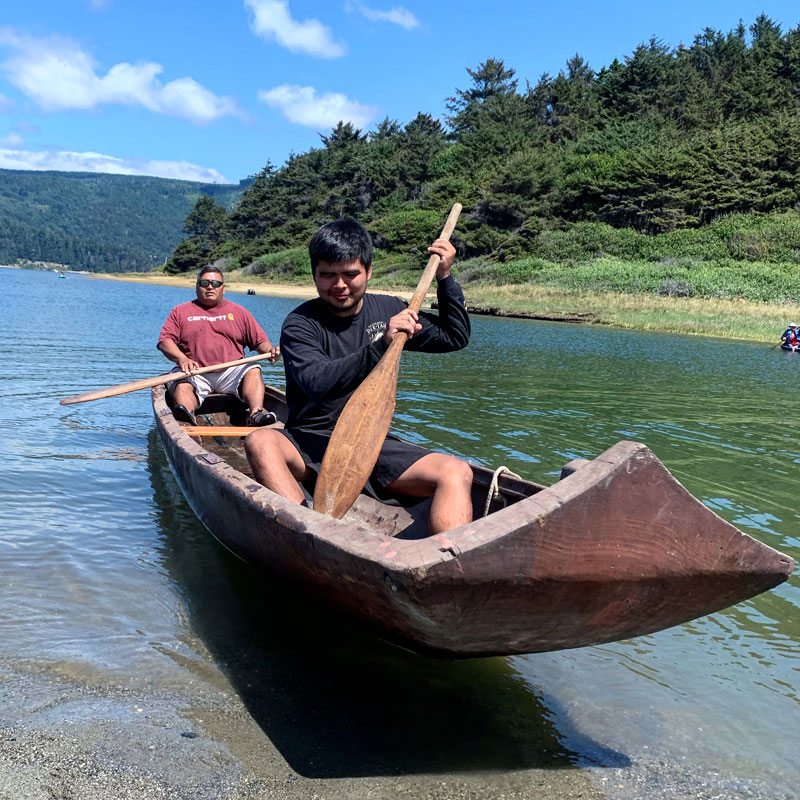 Donald Moore
Yurok/Hupa
Environmental Studies, Fort Lewis College
"Getting this education is the first step to contributing to K'am-T'em. That word itself now means a whole lot to me to say the least. It's not just the treasure of knowledge, it's a journey towards healing as it says on the cover of the book. It's revitalization, it's hope and its resiliency. K'am- T'em is ensuring that my kids have the knowledge and resources I have. K'am-T'em is teaching my grandchildren exactly what I learned from my grandparents, even if they are no longer living. K'am-T'em is growth for our community, it's the condor returning home, and most importantly it's the interwovenness of the sticks that make up the basket that provides for us. I will continue to fight for our people and help them grow so future generations don't have to struggle like my ancestors did with colonialism and ceremonies/language. Until I pass on, I will continue to fight for my people so that we can continue to raise that white deer and allow our rock packers to cross in front of us."
Ish-Kaysh Tripp
Yurok/Karuk
Environmental Resource Engineering, Humboldt State University
"Our traditional ceremonies are practiced in the context of our respect for, and responsibility to protect, the natural environment: the land, forests, tributaries/rivers, Indigenous food supplies, medicinal plants, birds, fish, and wildlife. I was raised knowing that taking care of the natural environment is critical to long-term sustainability on earth, and that the need to change the carbon footprint of humanity is urgent. The path that dominant human society has taken industrially has put the world in a critical position health-wise, and in turn has proved to be a great danger for all life on earth. The extinction of thousands of animal species in recent decades, and the well-documented correlation between climate change and human dependence on unsustainable energy sources like fossil fuels, offer compelling evidence that technological innovations alone will not be enough to reverse human caused pollution. To save what is left of the world, the attitude of global humanity needs to change immediately. I am eager to complete my education at HSU and to become a contributing member of environmental restoration sciences. I aspire to restore fresh watersheds and improve salmonid spawning habitat. This goal is vital to my identity as an Indigenous person, and I want to ensure future generations the opportunity to interact with the natural environment like I have in my lifetime."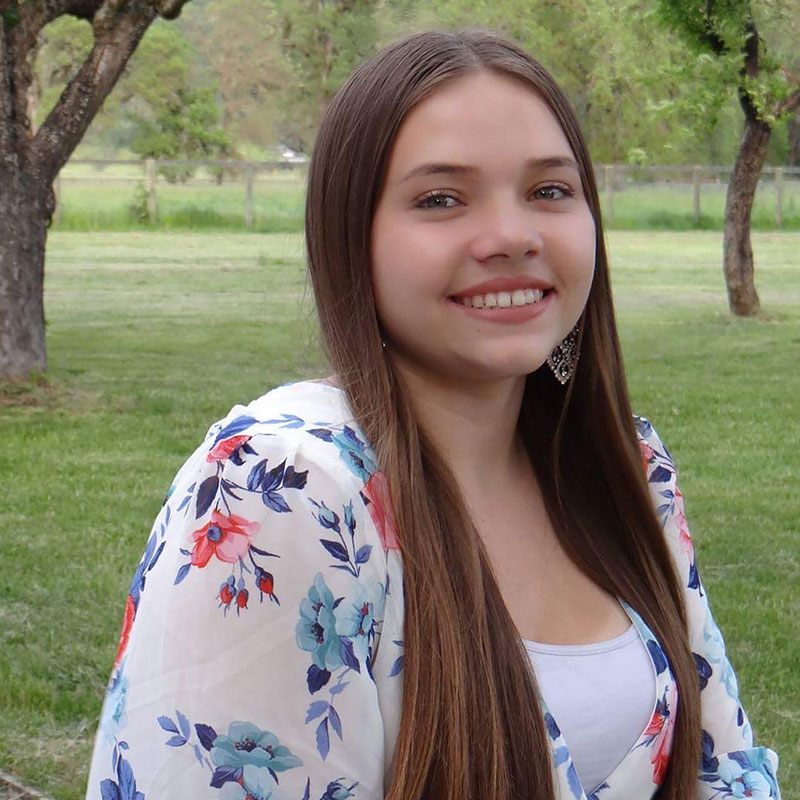 Shayleena Britton
Yuki and Wailaki
Academy of Arts University
"Historically our people were physically and sexually abused and often killed by colonizers for speaking their native languages. This pain has spiraled into years of intergenerational trauma and loss… This has resulted in a cultural knowledge gap, which continues to grow as many elders begin to pass away. This was seen with my own language Wailaki, which after many years of "sleeping" was considered dead due to the lack of existing audio recordings. While in high school an initiative in my valley began to bring back the Wailaki language. Two Native American staff members and a handful of students, including myself, dedicated our time to learn and revive the Wailaki language. I am extremely grateful to be working in relation to this major issue. I speak the language throughout the community, my home, and my college. I am now able to teach my grandparents the language they lost, as well as teach my younger siblings their native tongue so they will also be able to pass it on when they get older. I plan on expanding my work with the Wailaki language by creating animated movies and clips that will teach and educate on the language. I also plan on working and supporting other tribes by creating media platforms and animations which will reflect tribal beliefs and creation stories. Learning language is a crucial step towards regaining cultural knowledge and honoring our ancestors."